AUGUST 2020 | GERMANY | VISIT
Prime Minister Manuela Schwesig and Federal Labor Minister Hubertus Heil visited APEX Energy
Schwesig, Heil and Martin find out about the largest hydrogen project in Mecklenburg-Vorpommern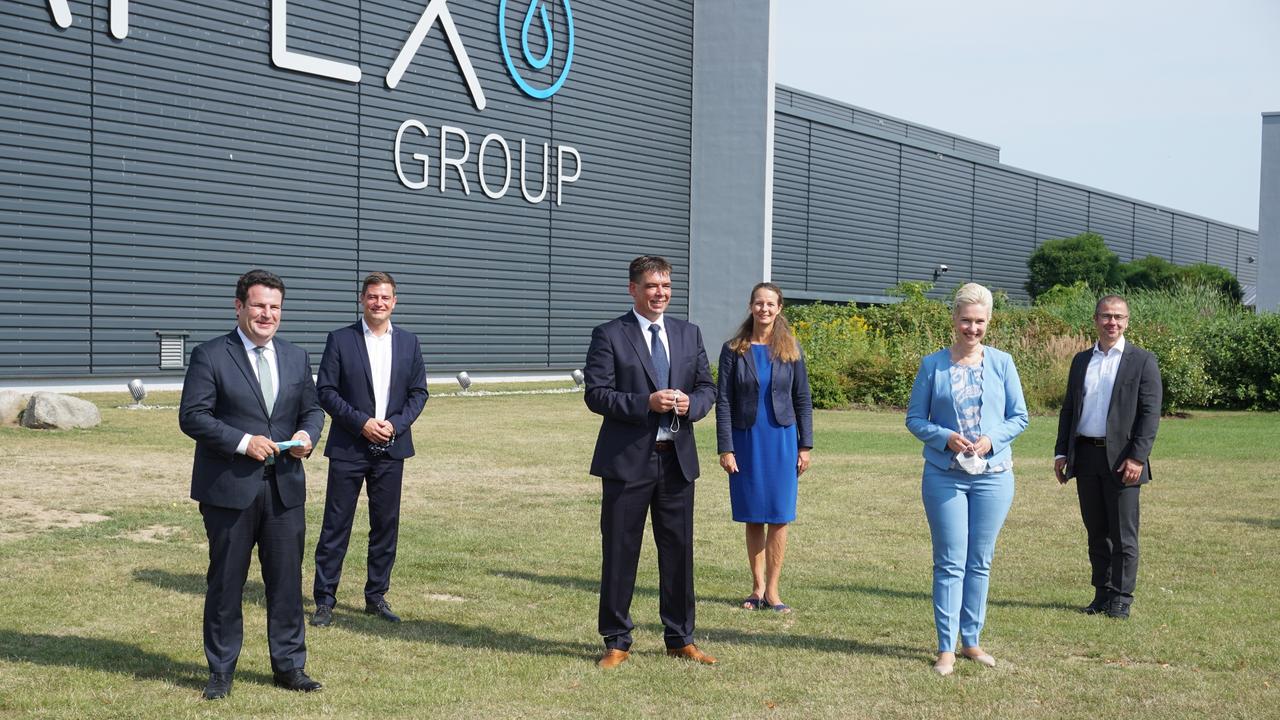 By invitation of the management of Apex Energy, Prime Minister Manuela Schwesig visited the company together with Federal Labor Minister Hubertus Heil and Minister for Education, Science and Culture Bettina Martin. They found out about what is currently the largest hydrogen project in Mecklenburg-Western Pomerania. Following a tour of the plant and a discussion with employees of the company, the Prime Minister emphasized: "We are relying on green hydrogen as the technology of the future. It is a great opportunity for our country. It's about environmentally friendly energy generation and storage, about a clean economy - and about jobs with good wages. In November 2019, together with the other northern German states, we developed a hydrogen strategy with the aim of providing the best possible support to existing companies and potential founders". The visit marks the end of this year's economic tour by the head of government.
In discussions with employees, Federal Minister Hubertus Heil emphasized the importance of innovative technologies for Germany as a business location.
APEX Energy is at the forefront of the transformation of the German energy infrastructure. With this, APEX sets an important milestone on the way to an emission-free, future-oriented energy supply and underlines Mecklenburg-Vorpommern claim to be the leading hydrogen region in Germany.